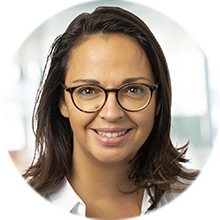 Caroline Felten
General Counsel
More about Caroline
Caroline is General Counsel at ATOZ. 
She has more than 22 years of experience in the wealth management and corporate services industries having held various management positions within the strategy, regulatory affairs and corporate services departments of one of the largest Luxembourg banks.
Caroline started her career at Andersen as tax & legal consultant in the Human Capital practise serving international executives in the financial and real estate sectors.
Caroline serves as director on the board of clients' investment vehicles and assists them on maintaining a high level of compliance with regulatory requirements.
Caroline holds a Master's degree in Business and European Union Law from the University Robert Schuman (Strasbourg).
View all our people