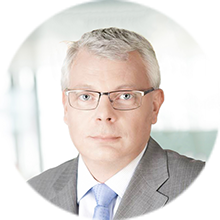 Serge Hauser
Chief Financial Officer
Serge is the Chief Financial Officer at ATOZ. 
He is responsible for general accounting and statutory accounts, financial planning and forecasting, as well as all aspects related to financial reporting, budget management, costs benefits analysis and treasury. Serge supervises the Finance and Accounting team in charge of General and Management Accounting and Credit Control.
He speaks French and English.
 
View all our people