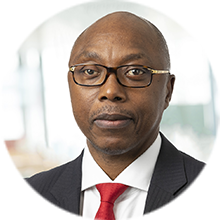 Pierre Lusamba
IT Director and Head of Logistics
Pierre is IT Director and Head of Logistics at ATOZ
Pierre joined the firm in 2002. He is responsible for network infrastructure, safety & security, telecom, and IT asset management.
He also leads the Logistics team, supporting the development and maintenance of buildings and facilities to make the most effective use of resources and to ensure public safety.
He speaks French and English.
View all our people